The golf course is closed and will re-open in early March, 2019, weather permitting. Thank  you to all of our patrons for another great season of golf.
Our pro-shop will remain open through December 24th, 2018 for gift certificates and merchandise purchases. Please call ahead to be certain we are in the shop @631-467-3417.
Have a happy holiday season and great new year! See you in the spring!
Bill, Rob, and all the staff at Holbrook Country Club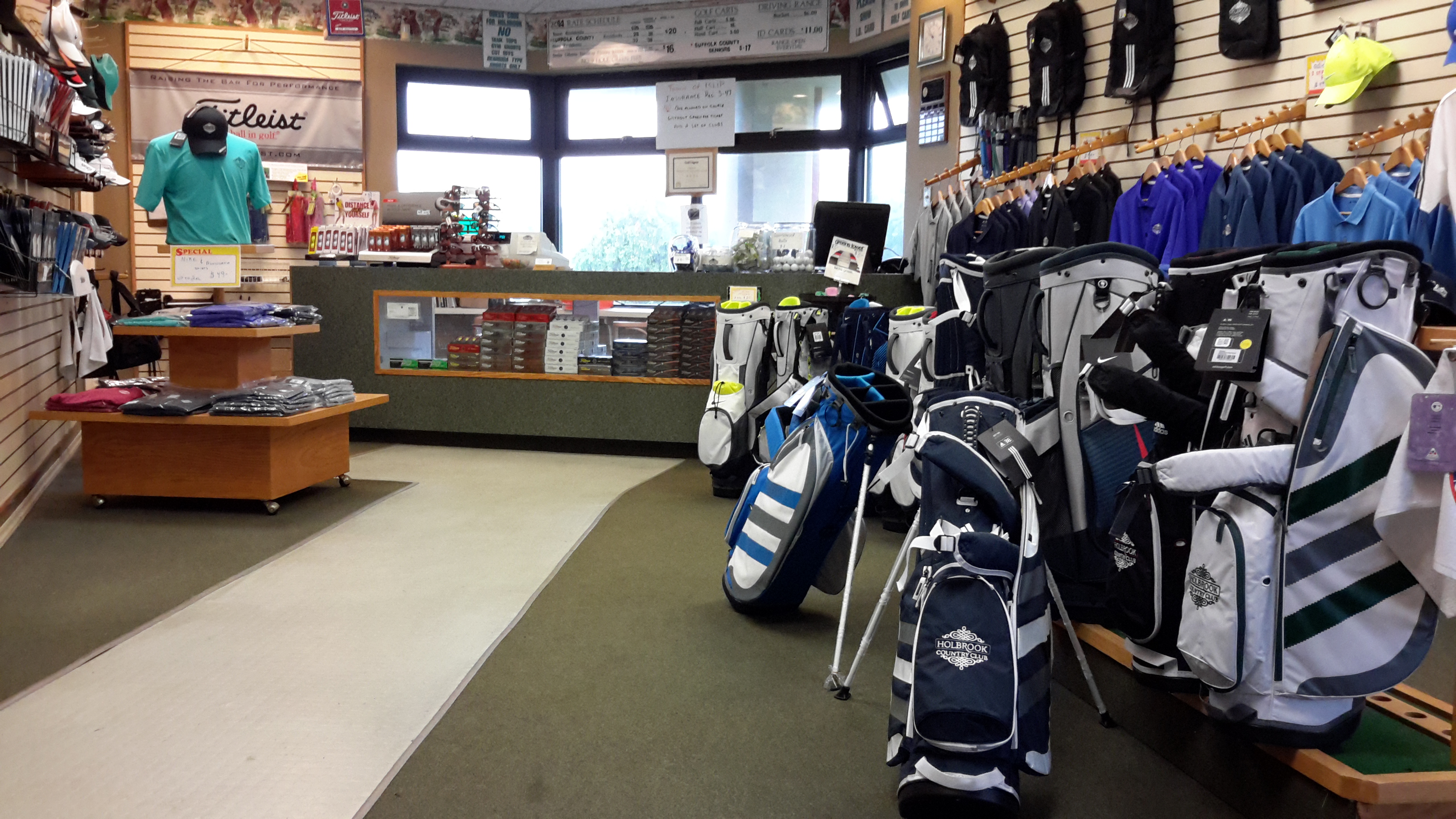 Visit our golf shop for all your golfing needs!
Lessons
PGA Head Golf Professional Bill Leposa Lesson rates are $45 for 1/2 hour $195 for a five 1/2  hour lessons package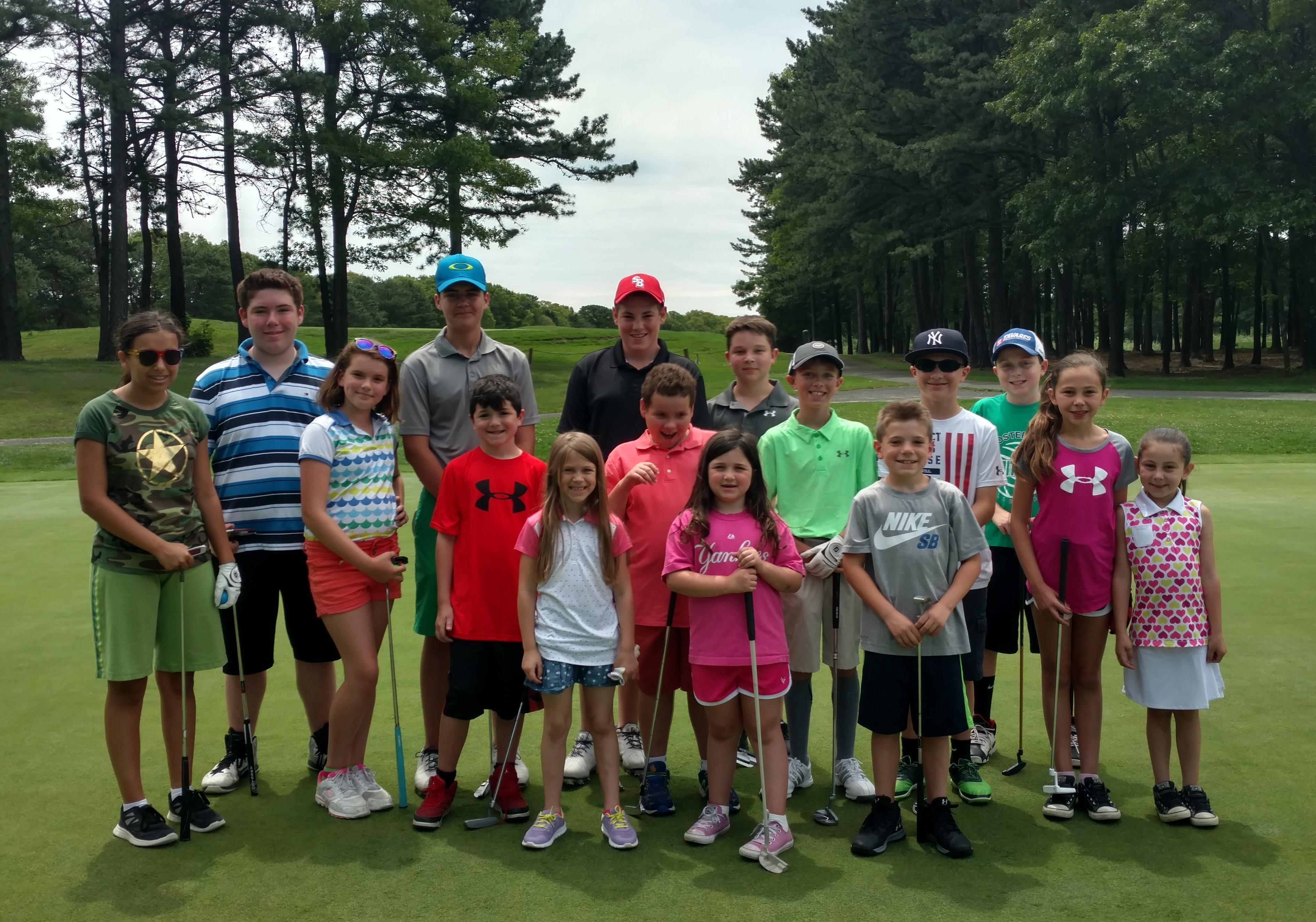 Junior Golf
See Summer 2018 Junior Golf Schedule Below
Junior Golf always welcomes new golfers! Contact Rob for more details.
Junior Golf meets every Sunday at 11 a.m., April through November on the driving range! (Weather permitting)
Summer schedule: Sundays at 11, Wednesday thru Friday @ 10:30 a.m.
Contact Rob at 516-695-1464 or RCal4golf @gmail.com for rates and additional information.
Holbrook Junior Golf
Summer 2018
Sun
Wed
Thu
Fri
24-Jun
27-Jun
28-Jun
29-Jun
Cls
Cls
Cls
Cls
Sun
Wed
Thu
Fri
1-Jul
4-Jul
5-Jul
6-Jul
Cls
NO Cls
NO Cls
NO Cls
Sun
Wed
Thu
Fri
8-Jul
11-Jul
12-Jul
13-Jul
NO Cls
NO Cls
NO Cls
NO Cls
Sun
Wed
Thu
Fri
15-Jul
18-Jul
19-Jul
20-Jul
Cls
Cls
Cls
Cls
Sun
Wed
Thu
Fri
22-Jul
25-Jul
26-Jul
27-Jul
Cls
Cls
Cls
Cls
Sun
Wed
Thu
Fri
29-Jul
1-Aug
2-Aug
3-Aug
Cls
Cls
Cls
Cls
Sun
Wed
Thu
Fri
5-Aug
8-Aug
9-Aug
10-Aug
Cls
Cls
Cls
Cls
Sun
Wed
Thu
Fri
12-Aug
15-Aug
16-Aug
17-Aug
Cls
Cls
Cls
Cls
Sun
Wed
Thu
Fri
19-Aug
22-Aug
23-Aug
24-Aug
Cls
Cls
Cls
Cls
Sun
Wed
Thu
Fri
26-Aug
29-Aug
30-Aug
31-Aug
Cls
Cls
Cls
Cls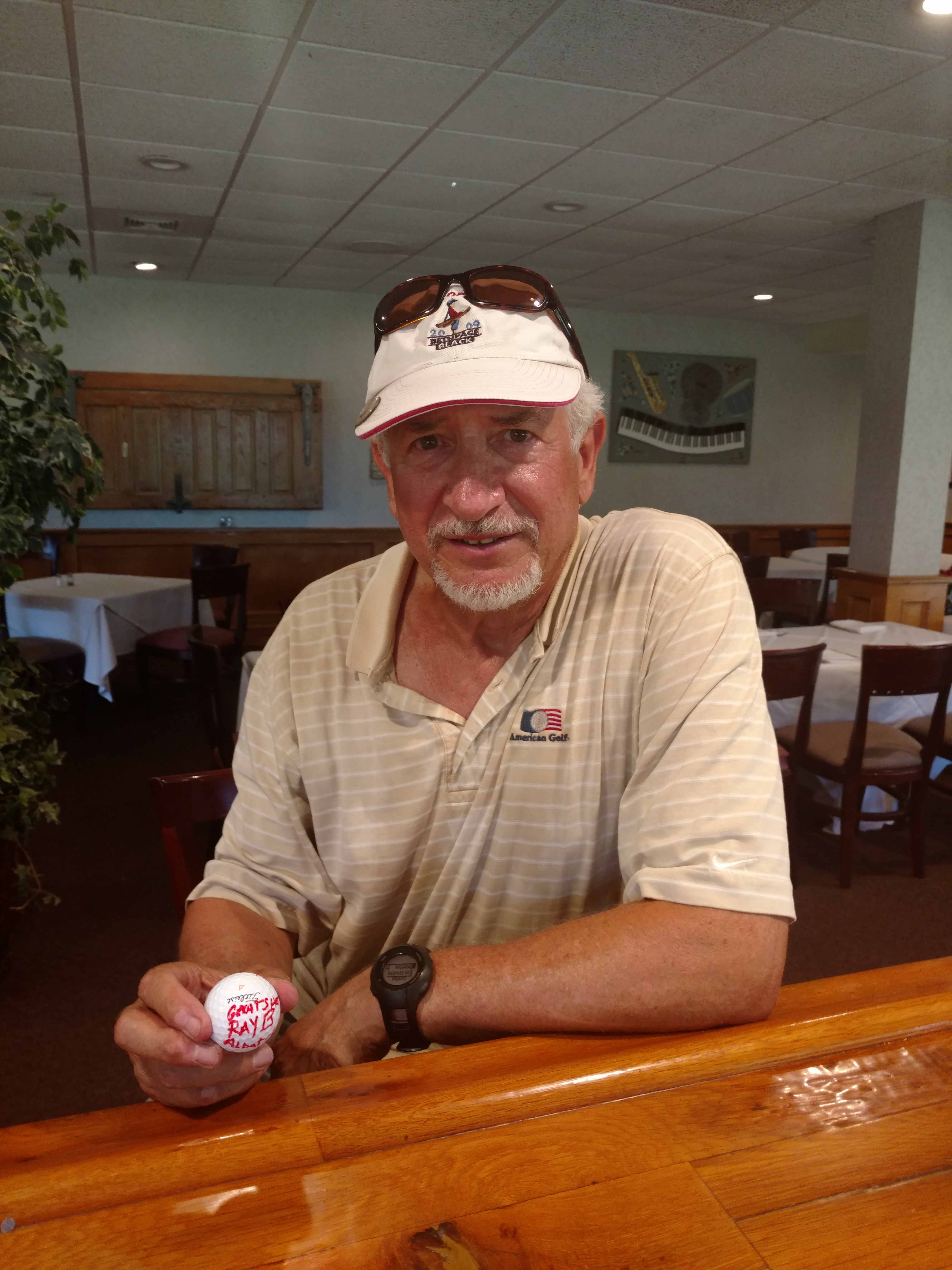 Player of the Week!
Arnie Eisenberg holed out in two on the seventh hole Par 5 Double dogleg for a first ever Double Eagle!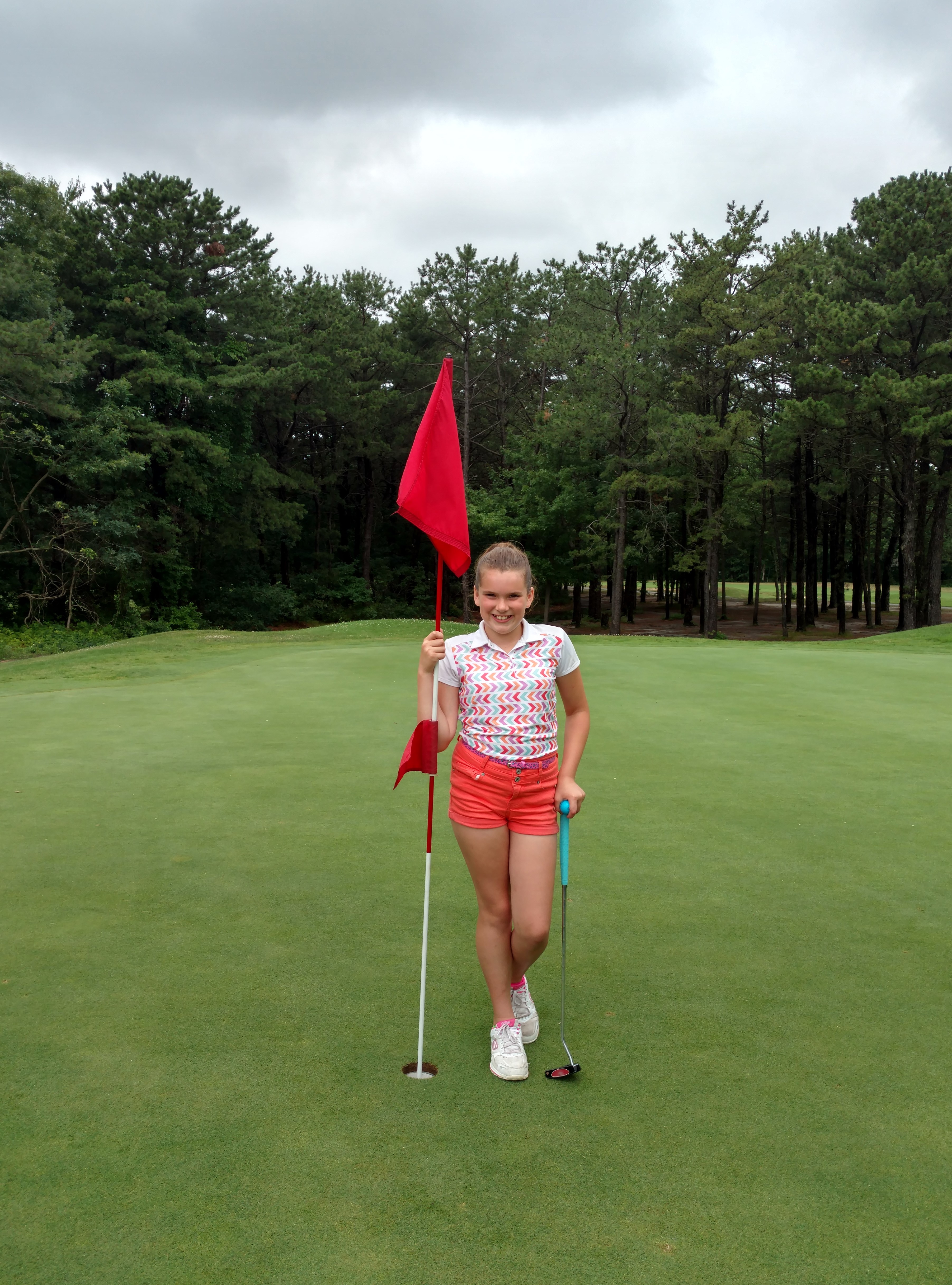 Player of the week!
11 year old Annaliese made her very first Hole-In-One on the 17th Hole on July 13!
Welcome to Holbrook Country Club
Holbrook Country Club, a public golf course that opened in 1992 is conveniently located one mile south of LIE exit 61.  It is a demanding tree lined layout with elevated greens. The championship tees have a slope of 133.  We have a driving range and practice green to warm up before your round. We welcome you to come play Long Islands best kept secret.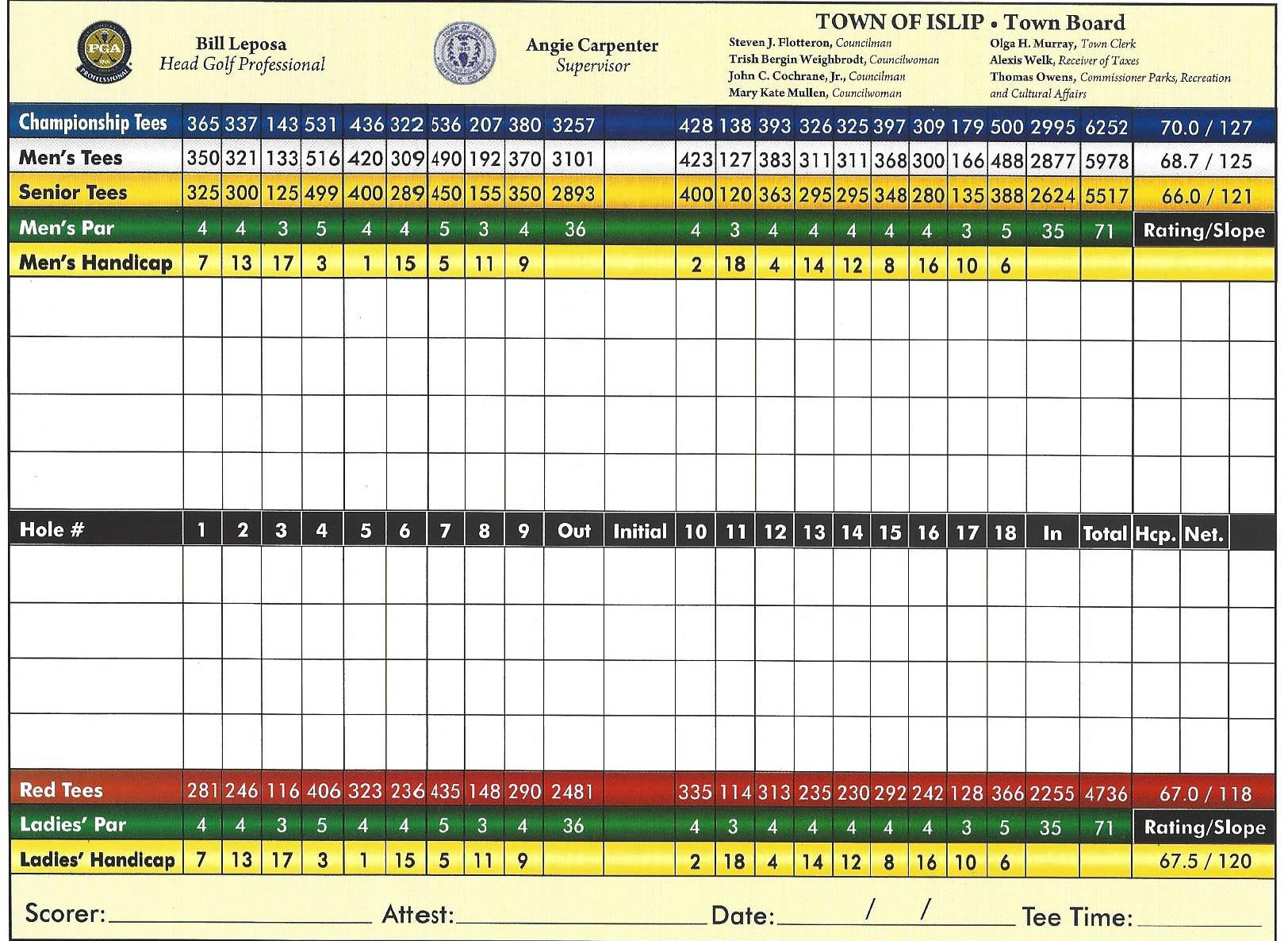 Pro Shop
Our Pro shop at Holbrook Country Club has all the necessities to complement your game. Pay us a visit and Refine your game with our top qualities golf accessories.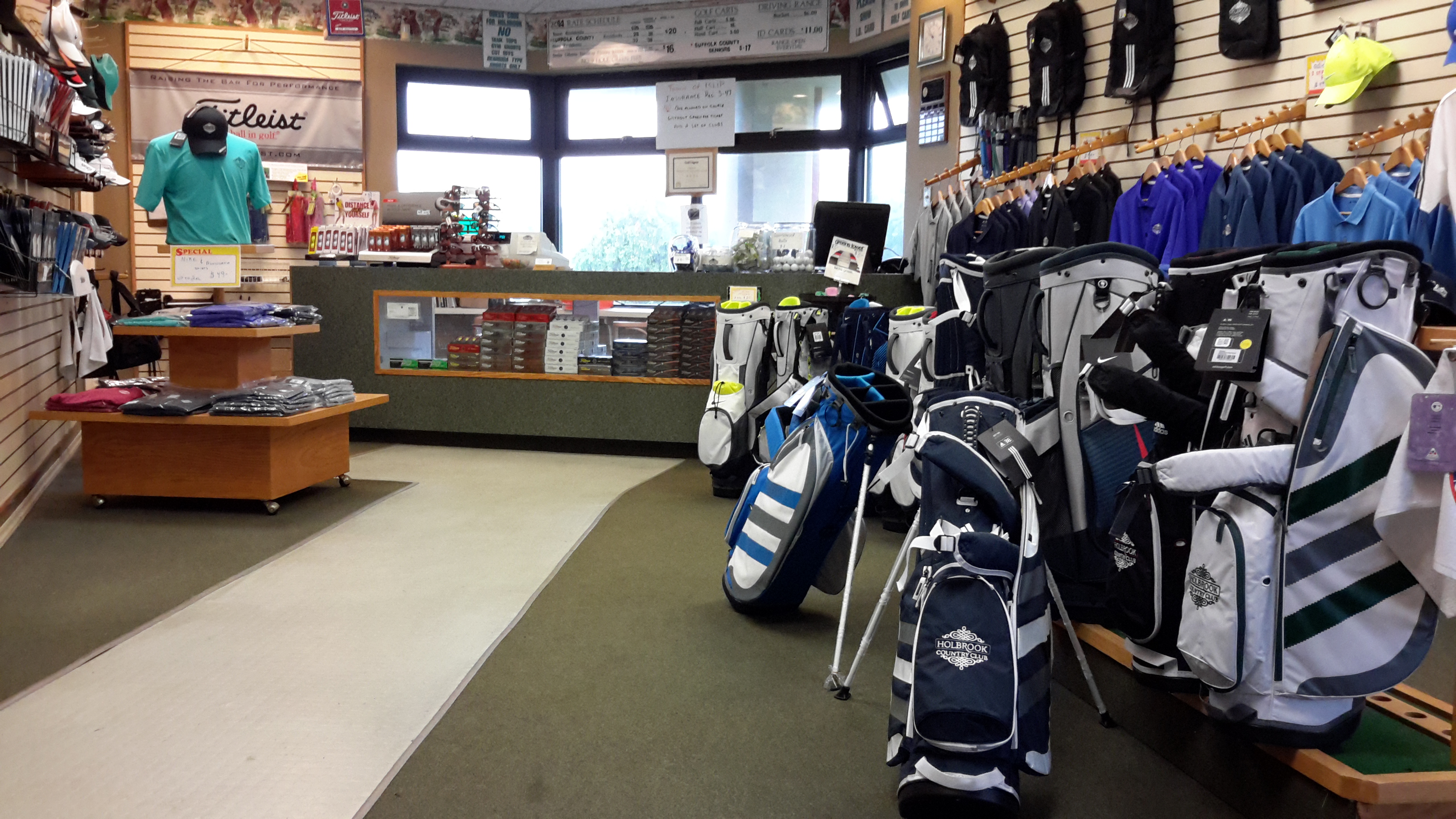 Hours of Operation
Saturday and Sunday tee times from 6 am till 6 pm
Monday, Wednesday, Thursday and Friday 7 am till 6 pm
Closed on Tuesday for Outings
Driving range open from 7 am till dusk  (weather permitting)
Restaurant & Catering
Our recently renovated ballroom can accommodate upwards of 150 guests in an elegant setting overviewing a picturesque venue featuring one of Long Island's finest public golf courses.